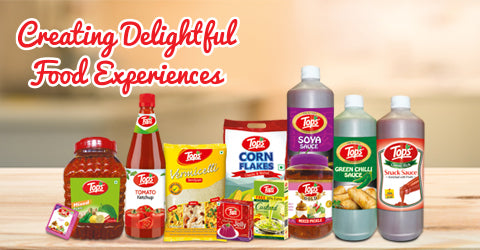 Overview
The Indian Food, Drink and Hospitality industry is known to be dynamic, diverse, and extremely fast paced. With a population of over 1 billion, a rising middle class and increased spending power of consumers, the India of today is indeed an economic powerhouse.
Horeca (Hotel-Restaurant-Catering)
G.D. Foods Mfg. (I) Private Limited, known by its brand name "TOPS", has expanded its operations in the HORECA segment. TOPS offers a wide range of products in bulk packs to fulfill the need of Hotels, Restaurants, Cafe & Caterers along with a unique combination of Quality, Quantity and Price.
Why Should Companies Choose Us?
We add taste to your business
With over 180 SKUs, TOPS is a one-stop solution for HORECA requirements.
Since 1987, TOPS has grown to become one of the leading names in the FMCG industry in the processed food product segment of India. With a focus on innovation and efficiency, our dedicated HORECA team will simplify your execution through our quality products.
Right from product packaging to logistics, we are committed to provide you with products at economical price to help you grow your business. We offer an extensive portfolio that has been meticulously designed to cater to HORECA
A trusted brand with quality products for over 35 years.
PAN India presence for effective delivery of products.
Wide Product Basket to complete the food table right from Single Server to Tabletop to Bulk Packs, to cater to the HORECA category customers.
High quality and quantity offered at reasonable prices.
Bulk Packs cater exclusively to the HORECA users to provide them with good quality products at economical.
We offer wide range of quality products in following categories: Pickles, Tomato Ketchup, Jams, Culinary Sauces, Speciality Sauces, Snack Sauce, Continental Sauce, Instant Mixes, Corn Flakes, Noodles, Vermicelli, Vinegar, Baking Powder, Custard Powder, Corn Flour & Drinking Chocolate.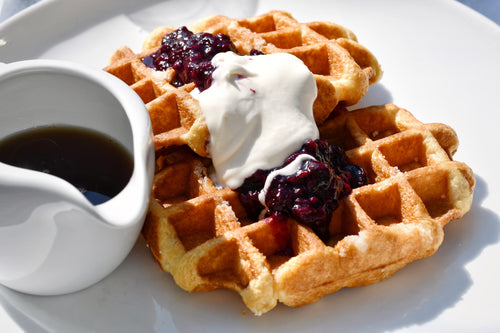 Certifications