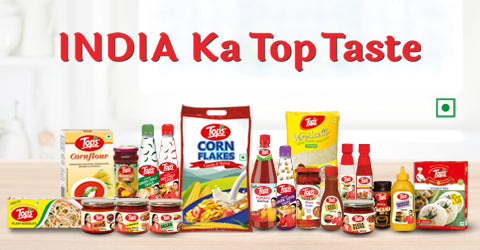 The Company
G.D. Foods Manufacturing India Private Limited is a prominent food processing company based at New Delhi. The Company operates through its flagship brand 'TOPS' in various segments like tomato ketchup, sauces, pickles, jams, culinary sauces, speciality sauces, snack sauces, instant mixes, corn flakes, noodles, vermicelli, vinegar, baking powder, custard powder, corn flour & drinking chocolate.
Cherished in India and across 25 countries of the world, TOPS owes its global presence to the path-breaking spirit of Mr. B.M. Seth and Mrs. Chand Seth.
Mr. Nitin Seth, Vice Chairman of G.D. Foods had joined the organisation in 1997 and has managed several key areas of the organization ever since. He manages and heads the overall Sales, Marketing & Operations of the organization and has taken the company to newer heights.
TOPS & Mr. Nitin Seth have won the "Fastest Growing Brand & Leader" Award respectively by an Independent Research in 2019. TOPS has also been awarded as the "Best Brand" by Economic Times in 2020. It has also won the "Trusted Brand" Award by Reader's Digest Magazine.
AsiaOne Magazine has awarded TOPS and Mr. Nitin Seth with "India's Greatest Brand & Leader Award" in 2020-2021 respectively.
Over the years, changing lifestyles has driven the demand for convenience foods. We are witnessing a decline in traditional patterns of eating due to smaller households & increasing participation of women in the workforce. As a result, food processing companies are pushed to create new products that require little time but still evoke the comfort of home cooking. We always endeavour to provide products that cater to the ever evolving need of today's consumers.
Luckily for us, agricultural production, and food processing accounts for 30 percent of India's GDP and employs more than 70 percent of its workforce. What's more, India is the second largest producer of fruits in the world after Brazil and second only to China in vegetables. Tapping and fulfilling this potential can bring around an era of prosperity with the right mix of employment generation and profits. In this scenario, "The food processing sector will continue to contribute to the growth of Indian economy".
Vision And Mission
At TOPS, we strive higher each day to become "The world's top food processing company in the processed food product segment in India, offering quality and superior tasting food to people".
With our sights firmly set on the goal, we want to see TOPS feature amongst the Top 10 Food Processing Company in India by 2025 and the world by 2030.
As of today, we are well on our way towards realising this vision, guided by our values at every step and every turn, we hope to achieve our vision and mission the TOPS way.
The Beginning
Our successful journey began under the dynamic leadership of Mr. B. M. Seth.
1984
The first chapter in the TOPS success story was written when the young, Mr. B.M. Seth set his vision, his mission and ventured into the realm of high-quality processed foods.
Over the Years
Slowly but surely, TOPS Pickles, TOPS Jams and TOPS Sauces have become household favourites with food lovers across the country.
Served 25 Countries
Driven by the path-breaking spirit of Mr. B.M. Seth and Mrs. Chand Seth, TOPS has achieved immense popularity not only in India, but in as many as 25 countries around the world.
Message from the Chairman & Vice Chairman
"We are proud that we at TOPS are looked up as India's foremost food processing expert. What sets us apart is our rich history, extensive food processing knowledge and unparalleled dedication to quality."
Mr. B. M. Seth
Chairman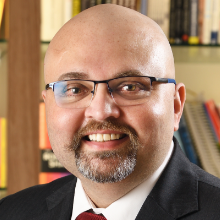 "From locating the perfect fields to developing state-of-the-art processing methods, we're committed to providing great-tasting products that enrich every family's meal."
Mr. Nitin Seth
Vice Chairman